Volume III Preorders are Open!
on
May 17, 2010
at
2:18 am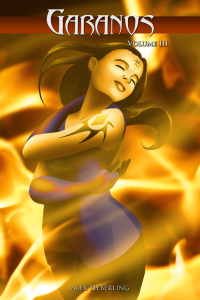 Volume III Artist Editions are now available for preorder! As before, the books cost $34.99 plus shipping, and this book includes 12 pages of bonus material!
Preorders will be handled through my online store this time, which uses secure SSL encryption and payment through PayPal.  If you will be attending ConnectiCon in July, you can opt for convention pickup during checkout! Just choose "Store Pickup" during checkout.
I'm also making Volume I and II AE's available as well, for anyone who would like to buy all three in one go!  For now, I can only offer my remaining Volume II misprints, but if/when they are depleted, I will then switch over to fresh copies from Ka-Blam.

In addition, you can use the following coupon code for 10% off your order of $50 or more if you choose to purchase anything else: mayflowers2010
Preorders will be open through May 31st.